SHARE OR EDUCATE
Please share USEFUL information and links on how to move toward sustainability
LEARN
Please click the links below to learn more about what YOU can do to be sustainable
ONE EARTH - ONE MISSION

Join One Earth, One Mission and help us educate, empower and unite people creating earth-saving networks we are the first generation to determine the life or death of the planet we have inherited. http://www.oeom.org

I LOVE NATURE

We are commited to raising awareness and empowering people to take care of Nature.

http://www.ilovenature.mobi

GREENPEACE

Greenpeace has been peacefully defending the planet since 1971. By bringing together activists, supporters and people just like you, we have played a pivotal role in huge wins for the environment.

THE NATURAL STEP

Understand sustainability concepts and apply them to day-to-day business, community, and personal decision-making thanks to The Natural Step's interactive and award-winning online Sustainability eLearning Courses.

LEARNING FOR SUSTAINABILITY

Efforts towards sustainability in any field are built on processes for communicating, learning, and sharing knowledge, engaging people in their multiple roles as individuals, and as members of communities and organizations
MOVIES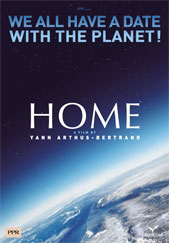 Internationally renowned photographer Yann Arthus-Bertrand makes his feature directorial debut with this environmentally conscious documentary produced by Luc Besson, and narrated by Glenn Close. Shot in 54 countries and 120 locations over 217 days, Home presents the many wonders of planet Earth from an entirely aerial perspective. As such, we are afforded the unique opportunity to witness our changing environment from an entirely new vantage point. In our 200,000 years on Earth, humanity has hopelessly upset Mother Nature's delicate balance. Some experts claim that we have less than ten years to change our patterns of consumption and reverse the trend before the damage is irreversible. Produced to inspire action and encourage thoughtful debate, Home poses the prospect that unless we act quickly, we risk losing the only home we may ever have.
------------------------------------------------------------------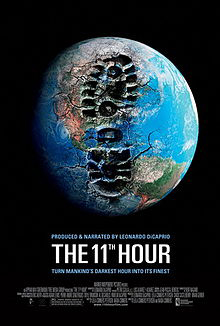 Co-directors Leila Conners Petersen and Nadia Conners conduct interviews with some of the world's leading scientists and creative thinkers in a film that asks whether or not it's too late to avoid the ecological disaster that looms ominously on the horizon. In addition to exploring how the human race has arrived at this crucial point in history, conversations with 50 leading thinkers, scientists, and leaders including former Soviet prime minister Mikhail Gorbachev, world-renowned scientist Stephen Hawking, and sustainable design experts Bruce Mau and William McDonough to find out just what humankind can do about the most pressing issues of our time.
------------------------------------------------------------------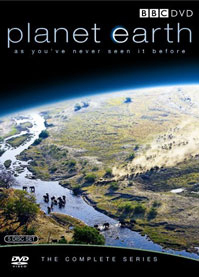 BBC PLANET EARTH SERIES AND MOVIE
Planet Earth is a 2006 television series produced by the BBC Natural History Unit. Five years in the making, it was the most expensive nature documentary series ever commissioned by the BBC, and also the first to be filmed in high definition.[1] The series was co-produced by the Discovery Channel and NHK in association with the CBC, and was described by its makers as "the definitive look at the diversity of our planet".
After watching Earth, we guarantee you will go to the limits for a sustainable life!
---------------------------------------------------------------------------------------------------
This film brought character, compassion and a real sense of reality of the situation. It captures the connection of man to nature by bringing in a heart wrenching story of how the Electric Vehicle was suddenly banished from the market due to greed and consumer ignorance. The film, to say the least, made its way into our hearts and got us thinking about how we can bring the EV back!